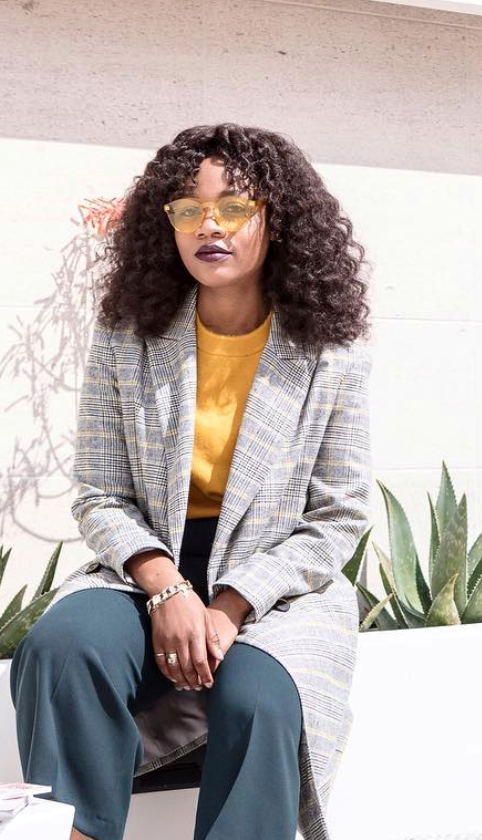 Fall Commencement 2017
Saturday, December 16, 2017
11:00 a.m.
Shavone Charles, Head of Music and Youth Culture Communications at Instagram
UC Merced alumna Shavone Charles is a woman of many talents. When you pair that with an insatiable drive for artistic expression and zealousness to break the mold, you are greeted with someone who has quickly become well-respected and distinguished in the technology communications industry.
Whether it's creating her own job title at multi-billion dollar companies like Twitter and Instagram, or paving a lane for fellow creative women who refuse to be fenced into one box, Charles is an exemplary example of how the underdog can become the most valuable player.
Charles graduated from UC Merced in 2012 with a bachelor's degree in Literature and Cultures, after completing an eclectic array of internships at Google, BET Networks, Twitter, Capitol Hill and The Department of Justice.
After graduating, she took on a full-time position at Twitter where she spearheaded the company's global music and culture communications out of its San Francisco headquarters and became the first-ever African-American woman to join its public relations team. Charles dedicated part of her time to aiding people of color in tech, and helped found Blackbird, Twitter's first-ever employee resource group for African-American employees.
Charles aspires to construct a platform for women of color across industries, in hopes of providing a support system for young women striving to succeed and make their mark in the world.
Currently, Charles leads Instagram's music and youth culture communications out of the Facebook office in the entertainment mecca of Los Angeles, again becoming one of the first African-American women to join Instagram's communications team.
Those who know the San Diego native are well aware of her accolades in the music technology industry.
Charles has collaborated with some of music's biggest names for high impact, out-of-the-box social strategy campaigns including Drake, Beyoncé, Taylor Swift, Janet Jackson, Prince, Adele, Kendrick Lamar, Missy Elliott, Britney Spears and Garth Brooks.
Music is and has always been her passion and it's the underlying force that powers her career path and life journey. In addition to being a highly sought after music PR and marketing maven who is adamant on breaking barriers for women in the tech and entertainment industry, the Trinidadian creative is also a skilled poet, songwriter and flautist.