2016 Guest Speakers
You are here
Home
› 2016 Guest Speakers
School of Social Sciences, Humanities and Arts
Saturday, May 14, 2016
9:00 a.m.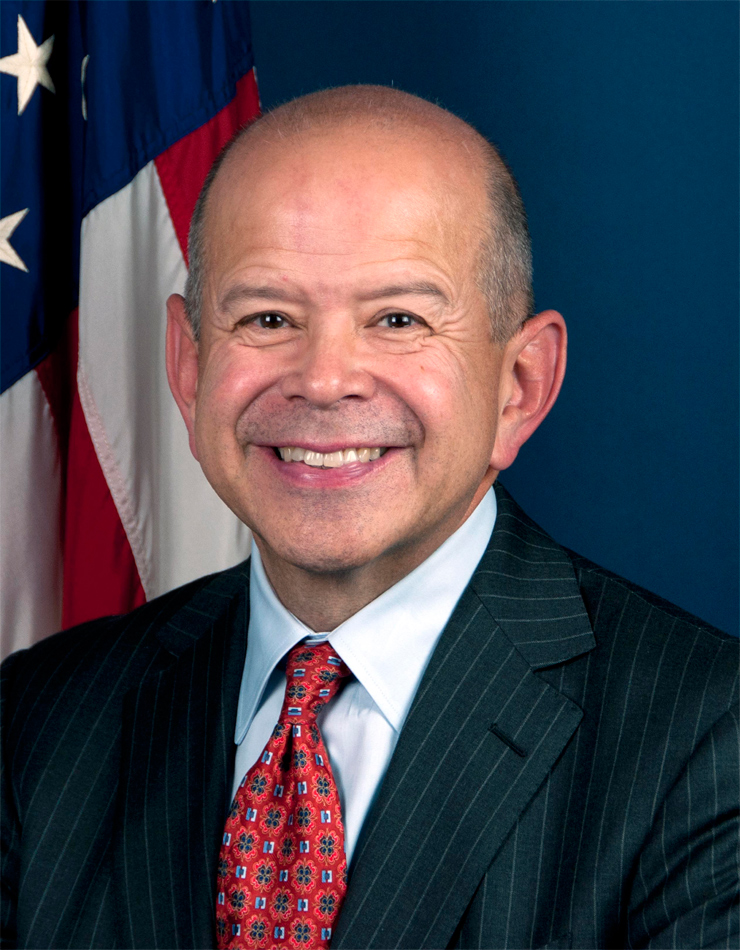 Michael P. Huerta - Administrator, Federal Aviation Administration
Michael P. Huerta is the Administrator of the Federal Aviation Administration. He was sworn-in to office on January 7, 2013 for a five year term.
Huerta is responsible for the safety and efficiency of the largest aerospace system in the world. He oversees a nearly $16 billion dollar budget, more than 47,000 employees and is focused on ensuring the agency and its employees are the best prepared and trained professionals to meet the growing demands and requirements of the industry. Huerta also oversees the FAA's multi-billion dollar NextGen air traffic control modernization program as the United States shifts from ground-based radar to state-of-the-art satellite technology.
Huerta is an experienced transportation official who has held key positions across the country. His reputation for managing complex transportation challenges led him to the international stage when Huerta was tapped as a managing director of the 2002 Olympic Winter Games. The Olympics drew 2,400 athletes from 78 countries to Salt Lake City. Huerta was critical in the planning and construction of a variety of Olympic transportation facilities, as well as the development of a highly successful travel demand management system that insured the transportation system operated safely and efficiently.
Before joining the FAA, Huerta held senior positions at Affiliated Computer Services from 2002 to 2009 rising to the position of president of the Transportation Solutions Group.
Huerta was commissioner of New York City's Department of Ports, International Trade and Commerce from 1986 to 1989. He then served as the executive director of the Port of San Francisco from 1989 to 1993. From 1993 to 1998, he held senior positions in the U.S. Transportation Department in Washington, D.C., serving under Secretary Federico Pena and Secretary Rodney E. Slater.
He holds a bachelor's degree in political science from UC Riverside and a master's in public affairs with a concentration in international relations from the Woodrow Wilson School of Public and International Affairs at Princeton University.
School of Engineering and School of Natural Sciences
Sunday, May 15, 2016
9:00 a.m.
Diosdado P. Banatao – Partner, Tallwood Venture Capital
Dado Banatao is the managing partner of Tallwood Venture Capital, which invests in semiconductor technology solutions for computing, communication and consumer platforms.
Prior to forming Tallwood, Banatao was a venture partner at the Mayfield Fund. He co­founded three technology startups: S3, Chips & Technologies, and Mostron. He also held positions in engineering and management at National Semiconductor, Seeq Technologies, Intersil and Commodore International.
Banatao pioneered the chip set and graphics acceleration architecture that can be found in every PC today. As an engineer, he is credited with developing several key semiconductor technologies and is regarded as a Silicon Valley visionary.
Banatao serves as board chairman of Ikanos Communications Inc., a leading provider of advanced broadband semiconductor and software products, and Inphi Corporation, a leading provider of high-speed, mixed-signal semiconductor solutions for the communications, data center and computing markets. He serves on the board of directors of Wave Semiconductor. He served as board chairman at SiRF Technology (acquired by CSR), Marvell Technology Group, Acclaim Communications (acquired by Level One), Newport Communications (acquired by Broadcom), Cyras Systems (acquired by Ciena), Stream Machine (acquired by Cirrus Logic) and Wilocity (acquired by Qualcomm).
Banatao serves as chairman of UC Berkeley's College of Engineering Advisory Board and is a member of the Chancellor's Executive Advisory Council.
Banatao and his wife, Maria, are passionate about giving back to the Philippines. They funded a fellowship grant for computer science and engineering faculty from the University of the Philippines to collaborate with professors at UC Berkeley. Through the Asian Pacific Fund, they have provided scholarships to assist California high school students of Filipino heritage in pursuing a college education in science and engineering, a field which Filipinos are currently underrepresented. Banatao is also chairman of PhilDev, a public charity group that bridges U.S.-based Filipino individuals and communities and Philippine-based social development institutions.
Banatao holds a bachelor's degree in electrical engineering from the Mapua Institute of Technology in the Philippines and a master's degree in electrical engineering from Stanford University.
Media Contacts
Brenda Ortiz
Senior Public Information Representative
T: (209) 228-4203
M: (209) 628-8263
bortiz@ucmerced.edu