School of Social Sciences, Humanities and Arts
Saturday, May 12, 2018
9:00 a.m.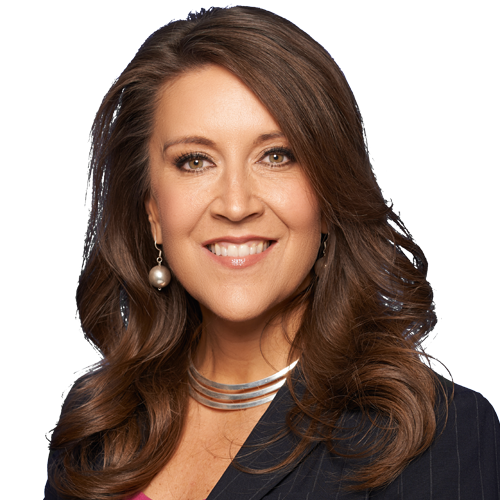 Maria Cardona, CNN contributor 
Maria Cardona is a principal at the Dewey Square Group and leads the firm's multicultural and public affairs practices. She launched Latinovations, the firm's Latino strategies practice which uses her influence and experience to advocate for Latino issues, guiding clients on best practices for coalition-building and support for their positions, products and brands within the Hispanic community.
Cardona is regarded as one of the nation's top 100 most influential Latinos.
Well known for her work as a political commentator, Cardona is currently a CNN and CNN en Español contributor. She appeared frequently on MSNBC, FOX, Univision and Telemundo prior to signing on exclusively with CNN.
She serves on the board of directors of numerous organizations including Hoops Sagrado, New America Media, Citizenship Counts, PODER PAC, Friends of the National Museum of the American Latino and the National Hispana Leadership Institute.
Cardona led the New Democrat Network's outreach initiative nationwide as a senior vice president. Her government and political background includes service as director of communications for the U.S. Immigration and Naturalization Service and as press secretary at the Department of Commerce. She served as a senior advisor, surrogate and spokesperson to several national presidential campaigns.
Cardona is a native of Colombia and lives in Washington, D.C., with her husband and two children.
School of Engineering and School of Natural Sciences
Sunday, May 13, 2018
9:00 a.m.
Lenny Mendonca, civic leader and entrepreneur
Lenny Mendonca is senior partner emeritus from the Washington, D.C., and San Francisco offices of McKinsey & Company, a global management consulting firm. He is a lecturer at Stanford Business School, managing partner of the Coastside News Group and founder of the Half Moon Bay Brewing Company. 
Mendonca founded McKinsey's U.S. state and local public sector practice, and led the firm's knowledge development efforts for many years, overseeing the McKinsey Global Institute and the firm's communications — including the McKinsey Quarterly. He served for a decade on the McKinsey Shareholder Council.
Over the course of his career, Mendonca helped dozens of government, corporate and nonprofit clients meet their most difficult management challenges.
He is the chair of New America and Children Now, co-chair of California Forward, and co-founder and chair of Fusecorps. He is the chair emeritus of the Bay Area Council and their Economic Institute, and was vice-chair of the Stanford GSB Advisory Council and was a trustee at the Committee for Economic Development. He serves on the boards of Fidelity Charitable, Western Governors University, Common Cause, The Educational Results Partnership, The College Futures Foundation, California Competes, The Opportunity Institute, Commonwealth Club, National Association of NonPartisan Reformers and The Guardian.org. He is a member of the Council on Foreign Relations, the Board of Trustees for Junior Statesmen of America and the advisory boards of QB3, the Haas Center at Stanford University, Third Sector Capital and the Public Policy Institute of California.
Mendonca received his MBA and certificate in public management from the Stanford Graduate School of Business. He holds a bachelor's degree in economics from Harvard University.
He is a native of the Central Valley, the grandson of Portuguese immigrants and grew up on a family dairy farm in Turlock.